South Australian Chihuahua Club Breeders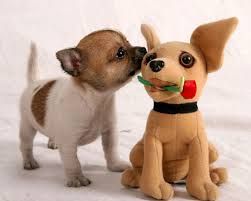 Breeder Contacts
The following Alphabetical listing in Prefix order are all financial members of the Chihuahua Club of SA Inc & DOGS SA and are guided by a code of ethics as laid down by the South Australian Canine Association and the Chihuahua Club of SA Inc.
Just like purchasing something for your home you need to be educated in what you are buying.
The commitment to adding a Chihuahua to your home is a life decision, you need to ensure that you research the breed and breeders to make sure this is the right choice for you and your family.
The Chihuahua Club of SA Inc cannot adjudicate in any disputes which may arise between Buyer and Vendor.
If you would like to ask someone information on puppies in general please contact our club secretary:
CHIHUAHUA CLUB OF SOUTH AUSTRALIA BREEDER LIST 2019
PREFIX
AREA
CONTACT
Chilovechi
Country Area (North)
Angela Mindis 0402922200
Kuchukopek
Southern Suburbs
Mrs I Nicholls, (08) 83841586

[email protected]

Mocqui
Adelaide Hills
Mrs Janet Lambert
08 8538 5212

[email protected]

Mordosa
Country Area
Mrs A Wright
Primochi
Adelaide Hills
Samantha Brown
0417 171 813
Staplechi
Northern
Mrs R Stapleton 0419 959 645
or Mrs J Nichols 0418 837 672

[email protected]

Vinchi
Southern Suburbs
Ms H Cooper (08) 8383 0073
Voncronan
Northern
Ms K Tilley, 0413 278 852,

[email protected]

Skyeway
Southern
Jon & Annabel Gunn, 0413 278 852
C/- [email protected]
Contact Details
Chihuahua Club of South Australia
Adelaide, SA, Australia
Email :
[email protected]