Welcome to The Chihuahua Club of SA website
Click HERE to Keep Up To Date on our facebook page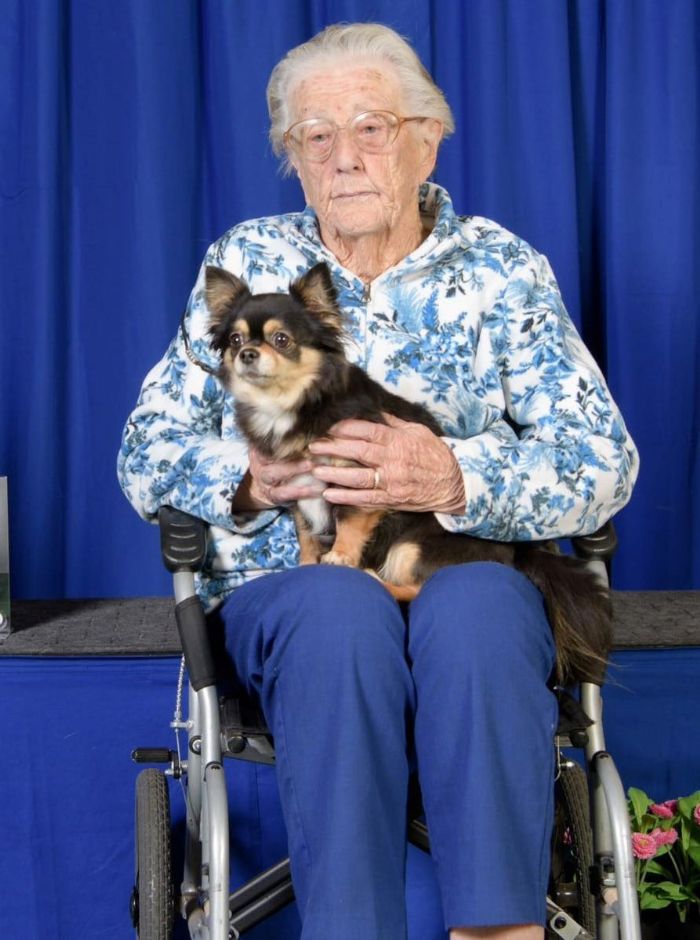 It is with a heavy heart we inform our membership and friends of the passing of our wonderful patron, Mrs Marge Fisher.
Marge was a devoted Chihuahua fancier and breeder for more years than most of us have been alive. Her enthusiasm for the breed never waivered and the club was the beneficary of her wealth of knowledge and I personally had the privelage of sharing our breeding program and showing aspirations with her.
Marge, you have been such a such a fierce supporter of our breed and a very generous patron, we will miss you terribly. Rest in peace.
Marge Fisher 04/04/1926 - 04/09/2021. Legend.
About Our Club
The Chihuahua Club of South Australia is open to all people. As a group, our members have a wealth of knowledge about the Chihuahua and are only too happy to help you with your enquiries.
Our official Club magazine the "Chi Chit Chat" is published twice a year and is available to all members.
***************
Our objectives and aim is to promote the Chihuahua, educate and encourage new members, breeders and exhibitors, whilst promoting public interest in Chihuahuas and encouraging good fellowship amongst those interested in Chihuahuas.
Club History
How it all began - Mr Alan and Mrs Peggy Rochford came to Australia from England in 1960 bringing with them seven Chihuahuas.
In 1968, Alan & Peggy Rochford placed an advertisement in the local press inviting all who were interested to attend a meeting to see if they could form a Chihuahua Club.
6 February 1968 the first general meeting of the Chihuahua Club of South Australia was held in the Thebarton Community Hall. The meeting was well attended and by the end of the historic night the fledgling Chihuahua Club of SA was formed and office bearers elected. Incorporation (Inc) of the club came later.
27 February 1968 saw the first official committee meeting and was opened by the then President Mr A Rochford with general club business on the agenda. The club was also granted affiliation with the South Australian Canine Council (SACA) that year.
Thirty seven years on from the first historic meeting attended by 24 people who held immense passion for their chosen breed and dedication to form a club - the Chihuahua Club of SA Inc today is as committed and passionate about the well being of the lovable Chihuahua!
Interesting Facts
The joining fee for the club in 1968 was $2.00 and a $1.00 yearly Membership fee payable
The first club magazine "Chi Chit Chat" was published in 1968
The first Chihuahua female owned in South Australia was by Mrs R Truscott in 1958 - Salford Chi Chi
The first Chihuahua Champion in South Australia was in 1963 owned by Mrs P Rochford Ch. Almaro Mikki (Imp. UK) bred by Lady Bellingham (UK)
The first owner bred Champion in South Australia was in 1968
The first Chihuahua to win a Group Award was at the Royal Adelaide Show in 1964. A Chihuahua won "Best Puppy in Show" at the Adelaide Royal Show in 1972
In 1979 it was recognised that cross coat breeding be accepted in all states of Australia. (breeding Longcoat to Smoothcoat and vice versa)
The Chihuahua Club of SA Inc held the first ever National Chihuahua Championship show in 1998.
Chihuahua Club Application and Details
We invite you to join us at the Chihuahua Club of South Australia. The club is not solely for the benefit of Chihuahua breeders, but anyone who shares in our love of the breed.
For your convenience a membership application (in Word format) is available for downloading. Please note membership is payable only in Australian dollars
If you prefer an application can be mailed to you please contact the Club Secretary

Website Copyright Chihuahua Club of SA Inc
Contact Details
Chihuahua Club of South Australia
Adelaide, SA, Australia
Email :
[email protected]
167192 Visitors